FUN IN Abundance
Restaurants, Pubs And Music
Great lighthouses of Ireland
Discover Irelands Lighthouses
Ballycotton gets its name from the Gaelic Baile Choitín, (Town of the Small Boats). The village is in East Cork about 40km from Cork City and is set on a rocky ledge overlooking Ballycotton Bay with its many sandy beaches.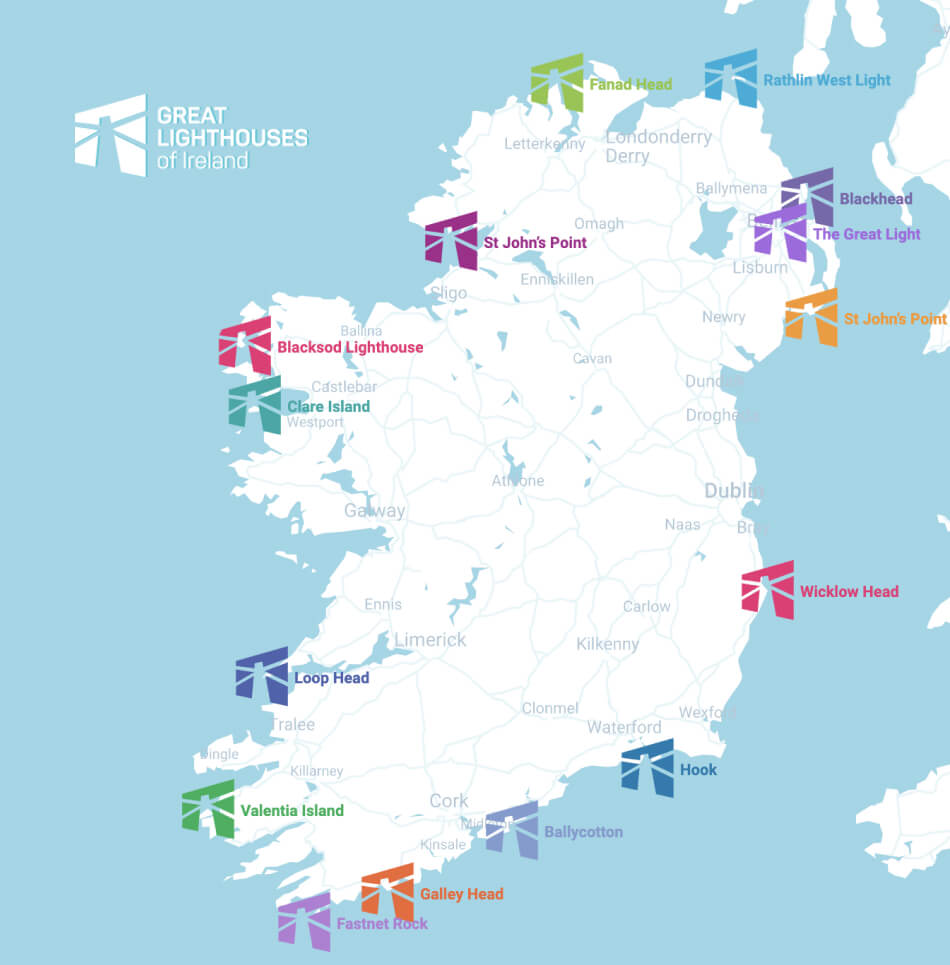 Sea Adventures
360°
view over all of East Cork
Bridging the gap between the Wild Atlantic Way and Ireland's Ancient East, Ballycotton is a real hidden gem along the jagged coastline of East Cork. With breathtaking scenery, a wonderful Cliff walk and a number of restaurants and pubs, cosy accommodation, exciting sea angling trips, this historic fishing village has something for everybody.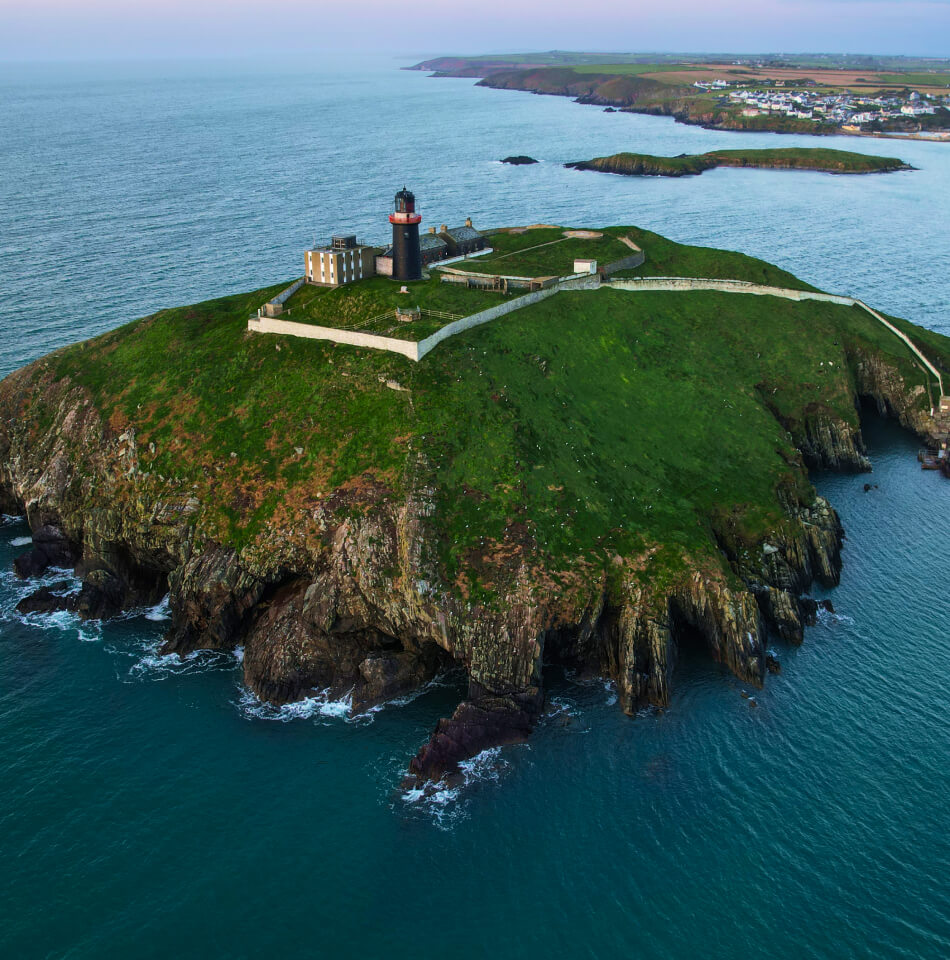 What To Do When You Arrive
Beaches
There are wonderful beaches surrounding Ballycotton. By Ballycotton Pier, there is a small beach called the Conger. If you are an experienced swimmer, you can swim from 'The Men's Bathing Area', which can be reached by steps down to a rocky platform on your left as you head towards the Cliff Walk. 20 metres or so from The Blackbird, is a slipway known locally as 'The Cow'. Here you will find a rocky beach, which is also a popular swimming location.
From Silver Strand to Ballycrenane Beach, the Ballycotton Bay area has a sandy beach stretching 4 miles east. Those visiting Ballycotton village can reach Silver Strand beach on foot, it is located down a slip way to the left of the Ballycotton sign. Sea Church, a casual dining restaurant and live music venue near Silver Strand beach, is perfect for a family lunch out, offering chowder, fish & chips, steak sandwiches and more. Here, public restrooms can also be accessed. The beach at Ballynamona is a very safe place for children to swim and has plenty of soft sand, rather than pebbles; perfect for building sand castles. In Ardnahinch, there is a parking area and a slip road to the beach. Ardnahinch Beach is located near Shanagarry, in a wide bay with views to Ballycotton and the Island lighthouse. During low tide it is an expansive beach, however at high tide there is only a thin strip of sand. There are some great rocks at this beach and at Garryvoe beach where children can partake in some climbing. The mixed pebble beach at Garryvoe is a great destination for families. It has a children's playground, shop, picnic area, car park, wheelchair access to the beach, public toilets & Garryvoe Hotel which serves seafood, steaks and more, as well as a children's menu. Ballywilling is the perfect beach if you are after a more peaceful, quiet experience. There is a car park and slip road to the beach. Most productive is the area between the slip road onto the beach at Ballywilling car park and the stream 300 metres to the right. To the left of the car park the beach is interspersed with low, rocky outcrops and on the extreme left is Ballycrenane beach. All these offer good access and parking and provide quality bass fishing.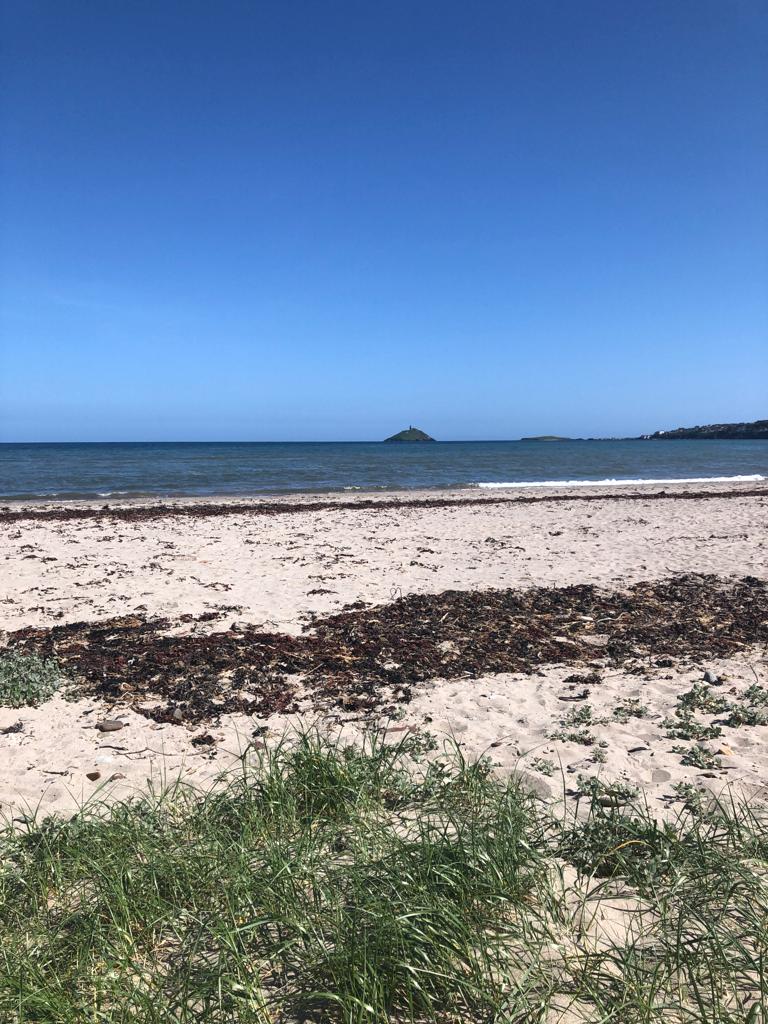 What to do in Ballycotton area
Ballycotton Cliff Walk
The Cliff Walk runs along a cliff track flanked on one side by meadows and on the other by the ocean, from Ballycotton village to Ballyandreen beach. It starts at the end of Ballycotton village (at the 'Y' junction take the right up the hill, and the left road leads to the pier).
The walk, which is over 5 miles long and passes Ballytrasna beach, follows a foot worn track along the cliff face with stunning views. It is advisable to avoid the trail during the hottest times of day. There are many stiles to cross on the route (so not suitable for bikes or buggies). Comfortable footwear is recommended!
The Ghost Ship
An abandoned ship has become a feature of the Ballycotton coastline since it washed ashore two years ago. The battered MV Alta, dubbed the Ballycotton Ghost Ship, washed up the village in February 2020 after floating empty at sea for months. Since its arrival, the Ghost Ship has been truly weathered, and was even engulfed in flames at one point. The spectacle can be observed from a distance whilst on the Cliff Walk – tourists are not permitted to trespass and board the boat as this poses serious safety risks.
Playground
Ballycotton's community playground officially opened in June 2020 and the spectacular views of the Ballycotton Bay make it an enjoyable location for grown-ups to make the most of some salty fresh air too. As well as a new climbing frame, a slide, picnic tables and swings, the playground exists against a background of formidable waves as far as the eye can see.
Pitch and Putt
Overlooking the Ballycotton Island lighthouse and the sea is the pitch and putt course. It is run by the Pitch & Putt club in Ballycotton. All equipment (clubs, balls, tees) can be hired.
Ballycotton Lifeboat Station
The lifeboat Station in Ballycotton was established in 1858, garnering it the honour of being one of the oldest stations in the country. At present, the station operates one of the most modern lifeboats in the RNLI's fleet, the 14 metre Trent class all-weather lifeboat. The volunteers involved in staffing the lifeboat and maintaining the station are proud to be managing the station. The Ballycotton Lifeboat Souvenir Shop operates on Sunday afternoons from 3:00pm to 5:00pm. It's a great location to visit because the lifeboat service is a integral pillar in seaside communities like Ballycotton.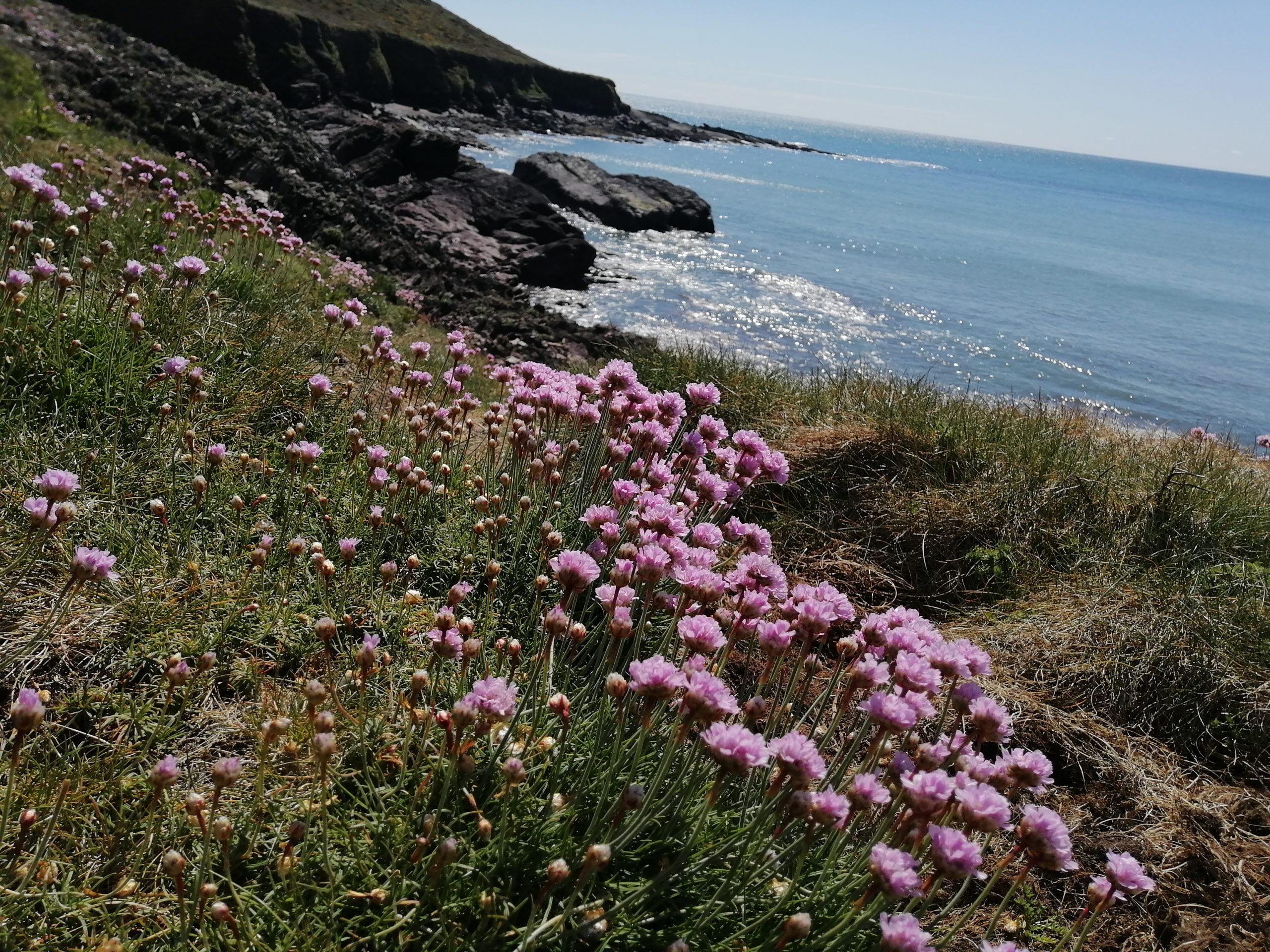 Evening entertainment
Music/Events
An ambitious events space in Ballycotton, East Cork, Sea Church is a multidisciplinary venue housed in a fully refurbished Church of Ireland church. A spectacular building inside with a coastal location, Sea Church is a unique music venue for emerging talent to make their mark and for household names to break the rules. With light streaming through its beautiful stained-glass windows behind the stage, Sea Church is tailor-made for live music. Natural church acoustics and an interior that makes for a looming atmosphere, the venue has certain wow factors for first-time punters. An intimate 120-person capacity, great sound and impressive lighting, the venue hopes to form part of the fabric of Irish music culture. A beautiful venue can elevate a good gig and Sea Church is no different. A one-of-a-kind, intimate venue with a pristine sound system, Sea Church is an artist's playground and Cork's latest live music destination. With a high-end d&b audio system, full in-house DJ equipment, large outdoor terrace suitable for catering, as well as a full bar, Sea Church will play host to world-class acts.
The programme will invite some of Ireland's musical heavyweights as well as artists from all over the world to come to play their most special shows.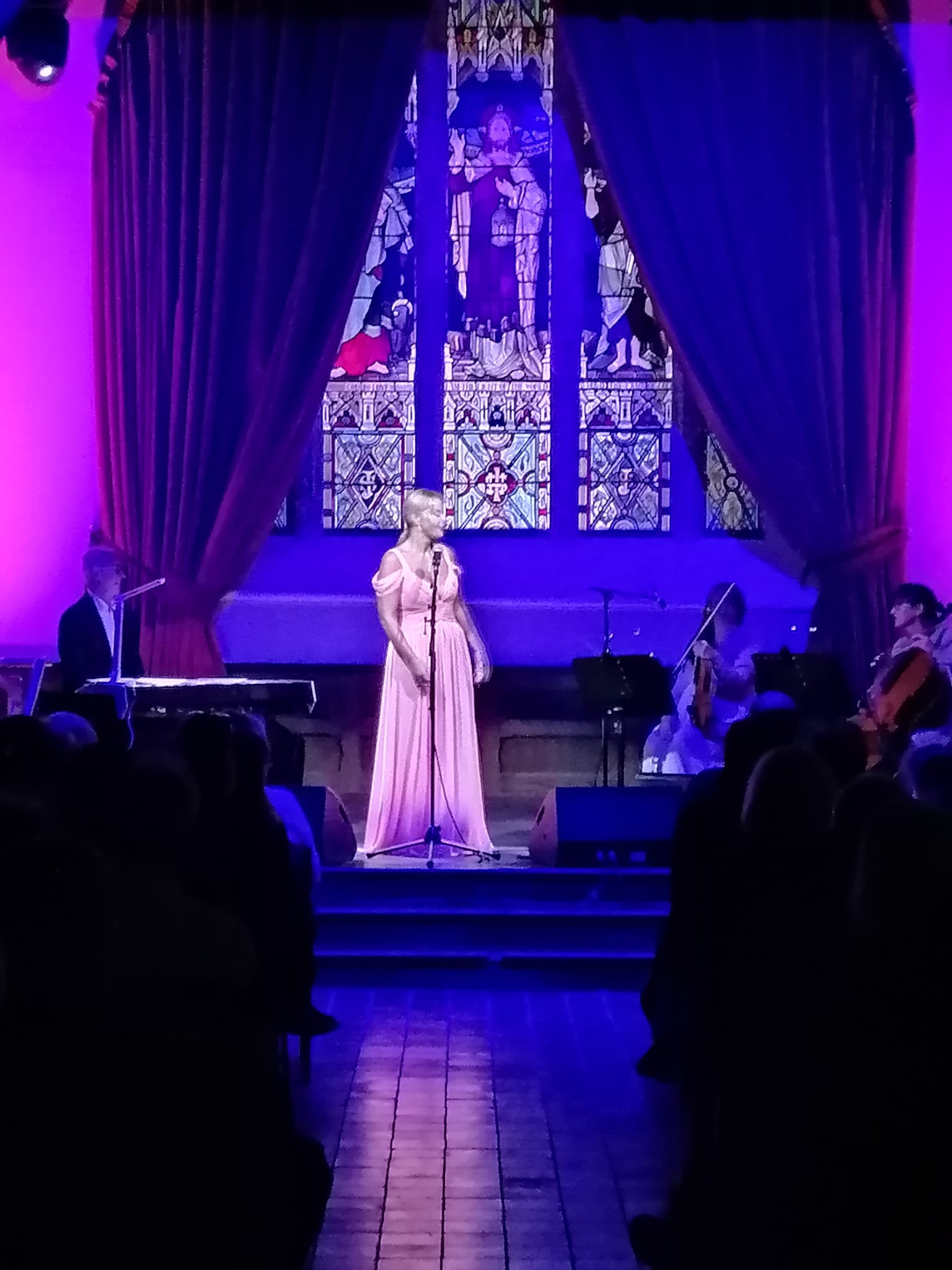 Getting around
The rugged Atlantic coastline
Ballycotton Lighthouse is one of the original Great Lighthouses of Ireland which are open to the public and Ballycotton Sea Adventures provides exclusive tours to the Lighthouse from April to October each year.
Getting around
The rugged Atlantic coastline
Ballycotton Lighthouse is one of the original Great Lighthouses of Ireland which are open to the public and Ballycotton Sea Adventures provides exclusive tours to the Lighthouse from April to October each year.
Ballycotton
Island
Lighthouse
East Cork
Coastal Private
Charters
Evening
Fishing Trips